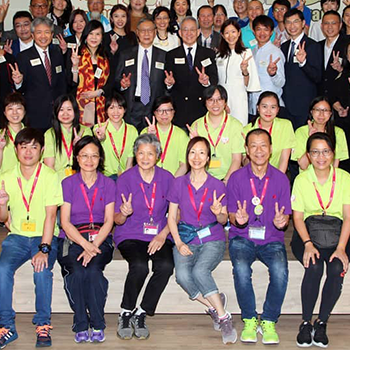 About Us
Agency for Volunteer Service ("AVS") founded in 1970, is a non profit organization with charity status mainly financed by funds from the Government of the Hong Kong Special Administrative Region, The Community Chest of Hong Kong, The Hong Kong Jockey Club Charities Trust, and public and private donations.
"Miracle Summer! 2021 Youth Volunteer Program" is launched this summer, with the theme of "Environmental Protection, Healthy Living and Caring for the Community", providing a series of volunteer services for young volunteers aged 12-30 to participate. Sign up now!
In line with the guidelines from Social Welfare Department, our Western Garden Neighbourhood Elderly Centre resumes normal operation from 2 July 2021.
We are proud to present a specially designed "50th Anniversary Limited Edition Gift Box" with a "Volunteer Octopus Card" and a CD on the AVS theme song "Making our Dreams Together" sung by Mr Warren Mok, a celebrated tenor.