Embodying the spirit of volunteerism, the Volunteer Action Centre ("VAC") is a subordinate unit of the Agency for Volunteer Service. We encourage individual and corporate volunteers from all backgrounds to join our network of Hong Kong Community Volunteers, and start gaining access to a wide spectrum of service opportunities available at the many NGOs which are seeking volunteers via our Volunteer Referral Service. Volunteers with specialized skills and talents are welcome to also join our Volunteer Talent Bank, maximizing the positive impacts their skills could bring to NGOs and their beneficiaries. Through working closely with partners from different sectors, VAC co-creates and organizes mega and partnership projects, mobilizing volunteer efforts to effectively address the needs of our community.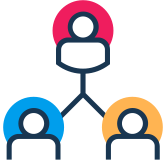 To establish a volunteer talent pool and comprehensive management system, via which matching volunteers with non-profit and charitable organizations to meet the service needs of our community.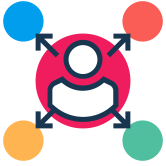 Explore and develop a variety of service opportunities, to encourage individuals and groups to take active part in volunteering work.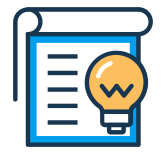 Form collaborative partnership with key stakeholders to chart the course for exemplary and innovative service delivery models.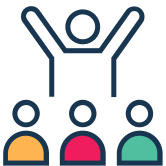 Build capacity of organizations and groups in effective management of volunteer resources.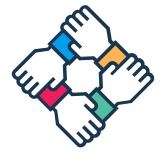 Network with peer organizations locally, regionally and globally, working together to make the spirit of volunteerism shines.

Hong Kong Community Volunteers
Membership is open to individual or corporate volunteers who identify with the vision and mission of AVS and volunteerism. Members enjoy priority sign-up to our activities and events, exclusive privileges and insurance coverage. Those with outstanding service performance are eligible for consideration of commendations and awards. To learn more, click
HKCV
.

Volunteer Referral Service
HKCV members are matched with assignments that best fit their talents and interests, maximizing the effectiveness and impacts they bring to the organizations and communities that they serve. To learn more, click
REF
.

Volunteer Talent Bank
Bringing together professionals and specialists, our Volunteer Talent Bank Project consists of 13 teams of volunteers each with their specialized skills and talents. They support organizations via 4 broad categories of services: befriending and mentorship, community and cultural, health and personal care, and professional. To learn more, click
VTB
.

Development of New Service Arena
To enrich the scope and variety of volunteering services, AVS forms active cross-sectoral partnerships to pioneer new models of service delivery. Projects that we have spearheaded included "Share-to-Care "Volunteer Campaign, "Carol Singing Festival", "Life Buddies Mentoring Programme", " Give a Day. Get a Disney Day", International Volunteer Conference, " Book for Love@$10" and "Community for the Ches Television Show" service etc.

Capacity Building for Volunteer Leadership
Striving for continuous improvement on service quality, AVS nurtures and equips volunteers of good leadership potential with essential skills and knowledge in volunteer management and coordination, to ensure the torch of volunteerism is passed from generation to generation.

Exchange and Relationship-Building
Networks and builds synergy with volunteering organizations in neighboring areas via knowledge exchange and experience sharing.
Address:

1/F., Yuen Fai Court, 6 Sai Yuen Lane, Sai Ying Pun, Hong Kong

Tel:

(852) 2546 0694

Fax:

(852) 2559 5142

Email:
Office Hours:
Mon to Fri 9:00a.m. – 6:00p.m. (Lunch Hour 1:00p.m. – 2:00p.m.)
Close on Sat, Sun and Public Holidays