Hong Kong Institute of Volunteers
Funded by The Community Chest of Hong Kong, Hong Kong Institute of Volunteers (HKIoV) (formerly named Volunteer Training and Development Centre) is a subordinate unit of Agency for Volunteer Service. Being the pioneer of its kind in Hong Kong, HKIoV is dedicated to the development of volunteer training programmes for enhancing the quality of volunteer service.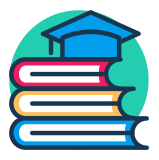 to organize diversified volunteer training programmes for volunteers to enhance their knowledge and service skills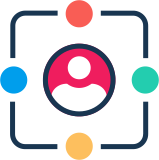 to provide tailor-made training programmes for volunteer-involving organizations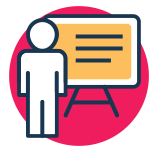 to develop volunteer leaders and volunteer service management training programmes to promote the professionalism of volunteer service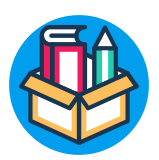 to provide professional consultation and assistance on volunteer management, reference materials, conferences and training facilities

Tailor-made training programmes including basic volunteering training, service skills training, leadership and volunteer management training are provided for volunteers, volunteer leaders and administrators according to their needs. All training programmes are conducted by qualified and experienced staff and volunteer trainers.

"Volunteer Quotient" or "Volunteer Quality" (VQ) embraces cognitive, affective and experiential aspects of learning. The scheme provides progressive training in the three aspects at different levels, namely basic, skills and advanced levels.
HKCV Award
.

With 4C – Confidence, Care, Commitment and Courage as the core attributes of the Project, it aims to foster a healthy personality and civic awareness in the students, to achieve whole person development via volunteering. In addition to a series of thematic training, students will be coached to mobilize and organize fellow students to provide volunteer services to meet the community needs.

Volunteer Link is an electronic resource platform containing a rich pool of local and overseas information and literature, service guide and toolkits on volunteerism.

HKIoV Channel is set up to share educational videos on volunteering and related topics online, to facilitate advancement of volunteerism and effective use of volunteer resources.

AVS is actively taking on the production and collection of references, manuals and service guides, to facilitate the advancement of volunteerism and effective use of volunteer resources. Topics include: Basic Concept of Volunteerism, Volunteer Service Skills, Volunteer Leadership, Volunteer Service Management and Risk Management.

AVS provides professional consultation service on volunteerism. Besides, resource library on volunteering and
venue support
are available to volunteers and volunteer-involving organizations.
Address:

D101 - 102, 1/F, Block D, 6 King Cho Road,
Cho Yiu Centre, Cho Yiu Chuen, Kwai Chung, NT

Tel:

(852) 2865 2520

Fax:

(852) 2527 3362

Email:

Opening Hours:
Mon to Sat 9:00a.m. – 6:00p.m. (Lunch Hour 1:00 p.m. – 2:00 p.m.)
Closed on Sun and Public Holidays