Western Garden Neighbourhood Elderly Centre
Established in March 1990, the Western Garden Neighbourhood Elderly Centre (formerly a Social Centre prior to its upgrade in October 2014) provides a variety of high quality services for the elderly, their carers, and the wider community of the Central and Western District. The range of comprehensive services that the Centre provides align with the "aging-in-place" objective, striving to strengthen the support networks for the elderly, to widen their social circles and to, as a result, enhance their physical and mental well-being. Meanwhile, we also encourage our elderly members and people in the community to join our volunteer teams, making best use of their talents, skills, and leisure time to contribute to the building of a caring and inclusive community for all.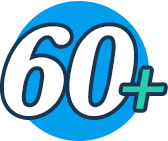 Target Group
Senior citizens aged 60 or above
Carers
General public in the community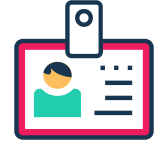 Member Application Procedures
Please come in person with your HKID Card and the annual membership fee (HK$21). The membership is renewable every year.
Member benefits
Priority sign-up for our events and activities

Social and recreational activities
Covering a wide range of topics and interests, the social and recreational activities allow participants to build and strengthen their peer support networks, to learn and share useful information, and to embrace a healthy and positive lifestyle.
Dementia care support services
To organize cognitive training activities for elderly with cognitive impairment, to provide support for their families and through public education, to raise people's awareness on dementia.
Volunteer development
To recruit and train up the elderly and the general public as volunteers, thereby promoting a sense of worthiness among the elders.
Carer support and needy carer services
To equip carers with essential and practical elderly caregiving and emotional management skills, and to let them tap into the resources available through the support network, such as the lending service of rehabilitation equipment.
Address:

Ground Floor, Western Garden, 82 First Street, Sai Ying Pun, Hong Kong

Telephone:

(852) 2546 4212

Fax:

(852) 2548 8730

Email:
Opening Hours
Monday to Friday 9:00am – 6:00 pm
Saturday 9:00am – 1:00 pm
Closed on Sundays and Public Holidays